Volunteering
over 2 years ago
Volunteers make a significant impact on Naches Valley School District. You can help students of all ages succeed in an ever-challenging world while sharpening your own skills and doing what you love.
How you can help:
Tutor -- Help students excel in academic areas such as math, reading and art.
Mentor -- Be a lunch buddy to an elementary student one hour a week.
Field trip chaperone -- Assist your child's class during off-campus excursions.
Interpretation and translation -- Communicate with parents and students who speak foreign languages.
Extracurricular and enrichment programs -- Contact the PTA/PTSA to be part of activities such as drama, chess, or science clubs.
Technology assistance -- Help maintain school websites or teach Web design classes.
Administrative support -- Assist staff in school offices and libraries, or at the district level.
In order to volunteer in the district, one must complete and have on file the results from the Washington State Patrol Query. Please submit both forms below to any of the school offices, administration building, or your child's teacher. This allows the district to query the WSP system for past criminal or abuse history. Once the query is completed, you will be mailed the results. If the results are "Clear," you will be placed on the district's volunteer list and will remain there for two year before you must submit another form.
Thank you for your interest in volunteering within our district. We look forward to community involvement in our schools!
Please fill out the forms below:
Criminal and Abuse Disclosure Release Form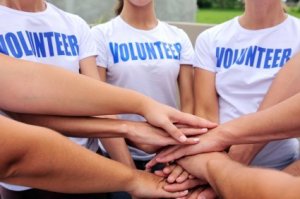 Pride of Naches
over 2 years ago
The Pride of Naches awards honor certificated and classified employees, as well as district volunteers. These awards recognize an individual or group's hard work and dedication to the Naches Valley School District for this school year. This recognition is designed to call attention to the characteristics which make each award recipient truly outstanding in N•A•C•H•E•S. As a nominator, describe how the nominee meets criteria in these six categories:
Notable leader

Attitude

Citizenship

Honor

Excellence

Service
Information contained in the nomination materials will be treated confidentially and used only by the selection committee comprised of representatives from various groups. Nominations must be submitted and received in the district office by
April 30th
. No exceptions will be given to this deadline. Nominations may be submitted in person or by email to
prideofnaches@nvsd.org
Pride of Naches Award Nomination Guidelines
Who is eligible for Nomination?
Educators: Teachers, counselors, administrators, and other certificated staff including substitutes.

Support Staff: para-educators, transportation, custodians, groundskeepers, secretaries, and other classified staff including substitutes.

Volunteers: includes, anyone who has worked without pay such as classroom or field trip volunteers, tutors, PTSA/Booster Club leaders, committee members that fit the criteria.

Community partner or NVSD group (PTSA, NVCC, reading coaches, tech coaches, PLC's, etc.)
Important Facts:
Certificated and classified nominees can be either a full-time or part-time employees.

All forms must be signed by the nominator. NO exceptions.

After being received, nominations will be reviewed by a selection committee comprised of representatives from various groups.